In order to provide service to all facets of the agricultural bulk hauling industry, TFI operates a diversified fleet including Super B's, Tri-Axles, and Tandem grain trailers.  The TFI fleet is strategically placed across Manitoba, Saskatchewan, and Alberta, providing superior quality and service.  In addition to domestic hauling, TFI also offers cross-border movement and has the experience to ensure that all customs documentation is properly prepared.
Areas of Service
Grain
TFI handles all types of agricultural commodities including grains, oilseeds, pulses, and other specialty crops.
Fertilizer
TFI has extensive experience in fertilizer hauling and takes pride in making timely deliveries even during the busiest fertilizer season.
Organic Grain
TFI is an expert in the hauling of all varieties of organic grain.  Our drivers have extensive training on the specific needs of hauling organic shipments in order to ensure strict compliance with organic certification requirements.
Specialty Products
TFI can handle a variety of products including:
Feed
Salt
Potatoes
Many other Ag and Specialty products.


Van Division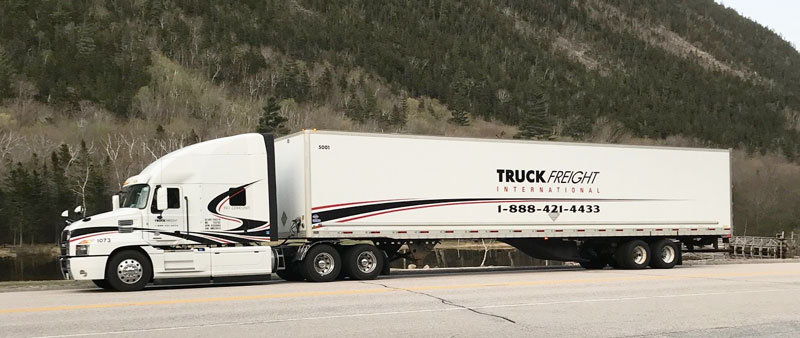 In today's uncertain freight market we understand the importance for companies to seek business partnerships with serious carriers, who are committed not only to arriving on time with your cargo, but also committed to ensuring your cargo is safe and secure.  Our Van Division services all of Canada and the United States with centralized dispatch located right in the middle of North America in Winnipeg, Manitoba.
It could be one skid, a full load, or dedicated runs that require a dependable carrier dedicated to hauling them.  You call we haul.